The Importance of Wearing Sunscreen
Category: Blog
Posted On:
Written By:

Kirby Medical Center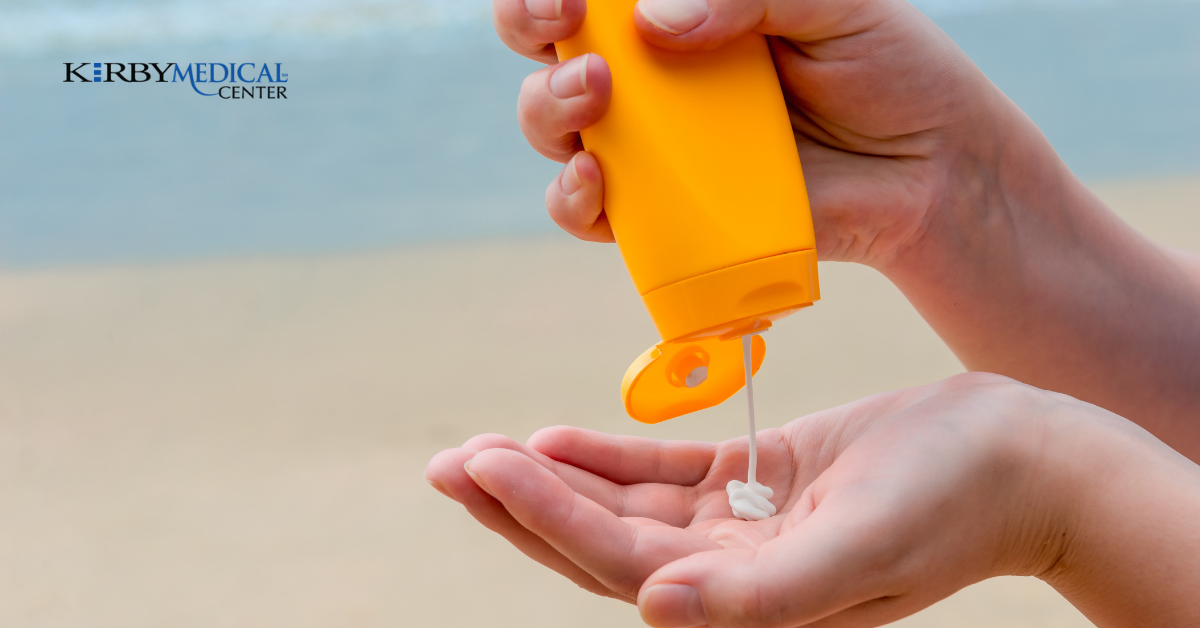 Safeguard Your Skin Health With Sunblock
While some sun exposure can be relatively harmless, too much sun can result in painful sunburns and even skin cancer when you don't take the proper precautions. In light of UV Safety Awareness Month, the health experts at Kirby Medical Center are here to share some tips to help you look after your skin health this summer and beyond.
How the Sun Damages Your Skin
While everyone loves to soak up the summer sun, it is important to do so with caution. Although spending time outdoors can be a great way to support various areas of your health, too much sun exposure can be equally detrimental.
When spending time in the sun, you are being exposed to the sun's harmful ultraviolet (UV) rays, which can cause damage to the outer layers of your skin. While the immediate reaction to this exposure is a painful sunburn, prolonged exposure over time can result in cellular damage that causes skin cancer.
How Sunscreen Protects Your Skin
Wearing sunscreen is the easiest way to help protect your skin from sun damage. Sunscreen uses a combination of chemical and physical particles to both absorb and reflect the sun's radiation—preventing it from penetrating your skin's outer layers.
When choosing your sunscreen, make sure it meets the following criteria:
Labeled as being "broad-spectrum."
Has a sun protection factor (SPF) or 30 or more.
Is water-resistant.
Properly Applying Sunscreen
Before heading outdoors, be sure to follow these steps to protect your skin effectively:
Apply sunscreen about 30 minutes before spending time outside.
Use about 1 fluid ounce of sunscreen for your whole body.
Apply sunscreen on all areas not covered by clothing.
Reapply sunscreen every 2 hours when outdoors.
Reapply sunscreen immediately after swimming.
Contact Kirby Medical Center
At Kirby Medical Center, we are dedicated to helping our community learn how to stay healthy and safe. If you are concerned about your health risks and the types of vaccines that are right for you, contact Kirby Medical Center at 217-762-2115 to learn more about how we can assist with all your healthcare needs.