Kirby Medical Center Is Considering Constructing a 38,200-Square-Foot Building to Create Larger Space for Therapy Services and the KMC Active Gym, Including the Addition of an Aquatic Area.
Category: Blog
Posted On:
Written By:

Kirby Medical Center
Kirby Medical Center is considering constructing a 38,200-square-foot building to create larger space for therapy services and the KMC Active gym, including the addition of an aquatic area.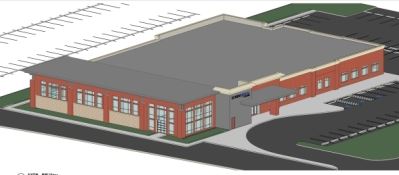 Currently, our Therapy services are provided within the main hospital and our KMC Active, first known as CrossFit KMC, is located in a separate, 3,200-square-foot building on campus.
"It's part of a long-term plan for us to expand our therapy department, as well as our KMC Active gym. So this building would house both of those departments, which would free up the therapy space within the hospital and the gym space for other use," Kirby Medical Center CEO Steve Tenhouse told the Monticello planning and zoning board Sept. 20.
According to Tenhouse, the project is still in the design phase and has not yet been officially approved. Hospital officials first want to make sure zoning approval was secured and will come to a decision by November on whether to move forward.
This new building would also include an aquatic area, and the Kirby Dietitian would relocate to the new building as well. Along with creating more space for KMC Active and Therapy, this building would open up space inside the main hospital for services that are growing.
"The long-term benefit of this expansion is to eventually provide our facilities, ambulance department, surgery department and sleep lab more space they all need due to growth in those departments," Tenhouse said.
City approval is needed in the form of a conditional-use permit for the hospital to proceed. A variance is also being sought to reduce the required number of parking places from 117 to 90.
The measures were unanimously endorsed by the PZB on Sept. 20, with the city council concurring a week later.