Event Details
7th Annual One Morning One Mission Row-A-Thon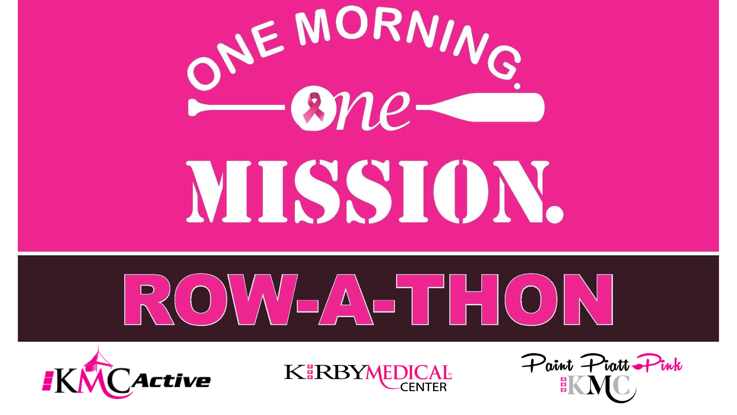 About This Event
Details:
Our annual Row-A-Thon fundraiser for Paint Piatt Pink is happening on October 22nd at KMC Active. Register by October 6th to get a t-shirt. This popular event invites teams of up to 6 to row a marathon distance on a Concept 2 Rower. Teams can also opt to row a half marathon. You can register a team using this link:
https://crossfitkmc.sites.zenplanner.com/event.cfm?eventId=C4E11740-22FD-4362-AE2F-B77245EA15F5
We start in the morning and expect teams to take 2-3 hours to complete the distance. There is food, music, occasionally costumes, nonsense and shenanigans, some rowing, and a pretty good crowd. The event takes place on the Wellness Trail at Kirby Medical Center. We hope to see you there!
Contact Information:
KMC Active
Contact Phone:
217-762-1520
Contact Email:
kmcactive@kirbyhealth.org
Registration
Price:

$240.00
Registration Instructions: Register by October 6th to receive a t-shirt!