American Heart Month: Calming Our Hearts and Minds
Category: Blog
Posted On:
Written By:

Kirby Medical Center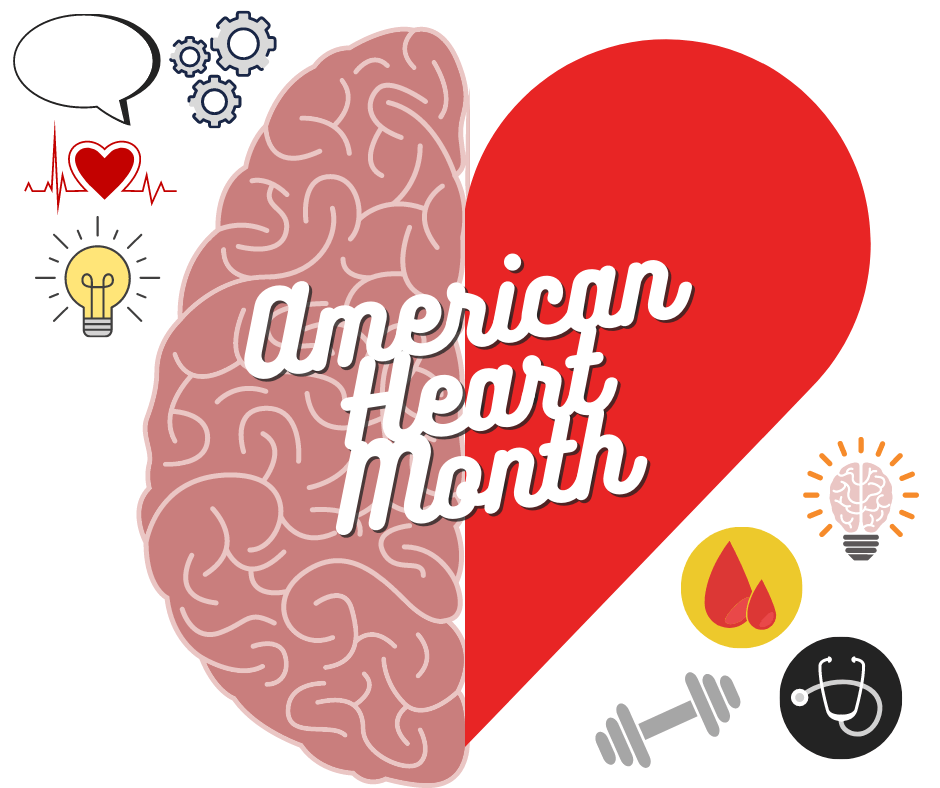 February marks American Heart Month. After the challenging circumstances that first presented themselves in 2020, it's more important than ever for us to acknowledge the connection between the mind and body; specifically, the connection between the mind and the heart.
In a world where many of us already live with daily stressors, the rise of COVID-19 has raised anxiety and stress for many, which over time, if not treated, can increase our risk of developing heart disease. On the other hand, being diagnosed with heart disease can do a number on our mental state, taking us down emotionally overwhelming roads that may lead to depression.
If you are someone that is currently battling depression or has been diagnosed with heart disease, it is important to recognize the impact on your physical and mental state. The good news is the heart and the mind have the ability to help each other in a positive way. Taking care of both your body and mind can reduce the likelihood of future heart attacks and strokes, even in those already diagnosed with heart disease.
An article by Johns Hopkins Medicine stated, "Maintaining a positive attitude about treatment and holding the belief that our actions can have a beneficial effect on our own health are very important. A person's attitude seems to have a powerfully favorable effect on their ability to make behavior and lifestyle changes that are often necessary to reduce the risk of having future heart problems. A person's attitude also influences the response to treatment."
Maintaining a positive attitude through a difficult health diagnosis is easier said than done. It's necessary to recognize that for some it is not always an easy task to reach a better mindset, and will often require patience, work, and help. If you are someone that has been diagnosed with heart disease and is struggling emotionally, having honest conversations with loved ones can be a great place to start. Chances are, they are working through a lot of emotions themselves, and opening up to one another may relieve some stress for both of you.
There are actions we can all take to help calm both our hearts and our minds, leading to a longer, happier and more relaxed life. Things like exercise and a balanced diet can be incredible tools when it comes to building a healthy heart and mind, but it is important to remember that all of our bodies need different things. Talk to your doctor about safe and healthy changes you can make for yourself when it comes to diet and exercise.
For some of us, the thought of making changes may seem a bit overwhelming, and that's ok. Finding ways to relieve stress should be far from stressful, and sometimes we need to start with something small.
Here is a list of simple suggestions that may leave you a little bit more relaxed, as well as one step closer to a healthier heart-mind connection:
Close your eyes and take a deep breath
Sit down and listen to calming music
Go to a park and take in nature
Think about the things you are grateful for
Pay attention to the flavors in your food
Have a kind conversation with yourself
Acknowledge your current emotion and allow yourself to feel that way
Connect with a supportive loved one
If you're someone living with heart disease, fighting depression, caring for a loved one, or are looking to take preventative steps for your health, remember that it's ok to seek help. You don't have to do it alone.
This article was submitted by Kirby Medical Center, Senior Life Solutions.
Kirby Senior Life Solutions is an intensive outpatient group therapy program designed to meet the unique needs of senior adults living with symptoms of age-related depression or anxiety, dealing with difficult life transitions, a recent health diagnosis, or the loss of a loved one. Following an individual assessment, patients meet up to three times per week in a supportive, encouraging group setting. Referrals to the program can be made by anyone, including a patient's physician, family member, self-referrals, or another healthcare professional. For more information, call 217-817-8525 or visit Senior Life Solutions. The program is located at 2 Sage Crossing Blvd Ste B, Monticello IL.