Getting to Know Sara Eades
Category: Blog
Posted On:
Written By:

Kirby Medical Center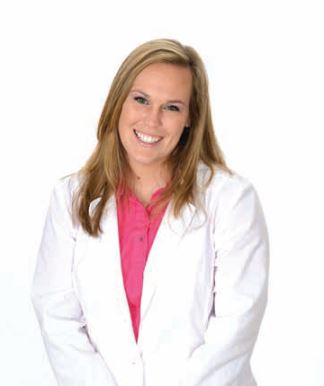 Getting to Know Sara Eads MS, RDN, LDN
Q: Why Did You Choose to Work in Healthcare?
A: I was inspired by my grandmother who was faced with complete and sudden kidney failure at the age of 29. In 1969 the closest dialysis treatment was Chicago and it was fairly "new medicine" at that time. After 2 failed kidney transplants and countless hours away from her family (my grandpa, my dad (7), and uncle (11). Her attention and dedication to optimal renal nutrition was the primary reason she survived decades of dialysis and once held a record at Carle for receiving dialysis 3 times per week for 29 years. I spent a tremendous amount of time with her and even lived and cared for her early in my life. I learned firsthand the importance and benefits of gardening, canning/preserving, raising chickens, and making other food from scratch. Nutrition has been foundational for me. I have had the opportunity to witness how food is medicine.
Q: What Is the Best Thing About Your Job?
A: SO MANY THINGS! Working with coworkers I consider family (Food & Nutrition Services is truly a dream team of individuals that make my "job" the best). The culture here at Kirby allows me to help others without walls of Kirby getting in the way—it does not matter what department you work in—if you can help each other learn, grow, fix, improve—then that is what we do. Rewarding opportunities with patient and employee nutritional care services by supporting goals towards a healthy lifestyle are experiences I look forward to nearly daily. Encouragement from the administration to develop programs that align with our KMC mission; making Piatt County and surrounding communities healthier places to live, is priceless. Lastly, being able to walk or run around on the wellness trail and appreciate our beautiful campus is one of many perks.
Q: What Have You Gained From Being Part of Our Kirby Team?
A: Wisdom from personal and professional growth. I was encouraged by a (now retired clinic nurse) to spend time with our previous patient health educator during a preceptorship with Illinois State University in 2007. This experience introduced me to an open door of opportunities and several Kirby mentors in many areas of the hospital including diabetes education, wellness, compliance, registration, human resources, and dietetics. The knowledge-sharing that happens and the ability to apply what you learn is something that has provided me with a culture that supports continuous learning, enhancement or development of services, and sustained growth here at Kirby Medical Center.
Q: Tell Us About Your Family.
A: I love my family! I was born and raised here in the Monticello/White Heath area which has provided me with roots and motivation to give back to my hometown by being an active member of our community. At home, I have lots of furry and one scaly family member including chickens, turkeys, horses, dogs, cats, and a bearded dragon. I have a huge heart for all creatures and often find myself homing and caring for anyone or anything that needs a home!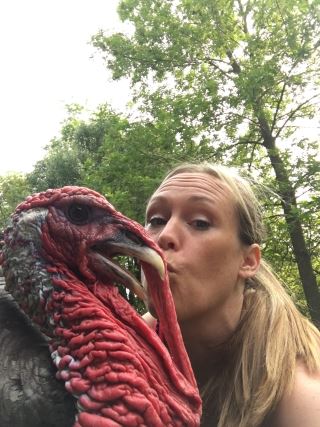 Q: What Are Your Hobbies Outside of Work?
A: Being outdoors is my favorite. Traveling to see my brother, Will, in California or chasing my nephew, Brock, around the nation, fishing in Northwest Wisconsin, or climbing Mt. Rainier in Washington with family are also adventures that I take advantage of when I can. I also train beagles for my family kennel (Sangamon Ridge Kennels) and attend field trials and bench shows when needed. Running has been an outlet for me since I was very young, and I still enjoy mid-distance running and swimming. I have a group of friends that remind me that I like to cycle—but I am a work in progress! Growing a substantial vegetable garden in the summer and preserving surpluses from that in the fall is important to me. Raising chickens and other birds makes me happy. I also enjoy helping my family process venison to stock our freezers in the winter! I try and cook healthy meals (using the plate method of course) 5 days per week!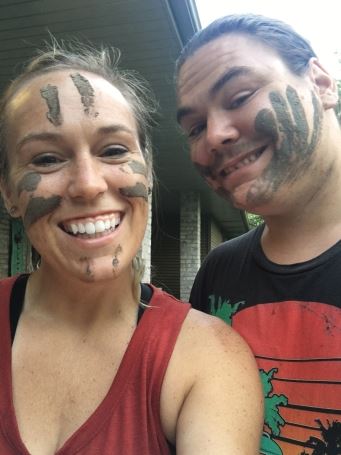 Q: If You Had One Extra Hour Every Day, What Would You Spend It Doing?
A: Soaking up the sunshine, listening to my favorite tunes, and being present with the ones I love all while sipping a nice glass of coffee or wine—depending on the time of day 😊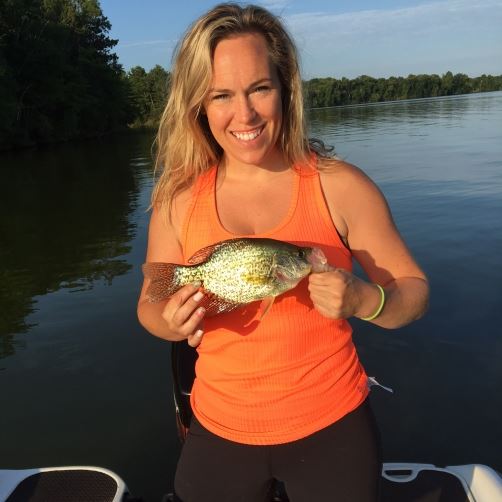 Q: What Has Been the Best Moment of Your Career So Far?
A: The move to "New Kirby Medical Center" is probably the most memorable and something I was proud to be a part of! Helping create the employee wellness program, Food & Nutrition Services department, and nutrition outpatient services have been some of my favorite milestones.
Q: Describe Your Typical Workday.
A: Ha! Nontypical. Nuff said!
Q: Four Words That Describe You.
A: Happy Positive Adaptable Adventurous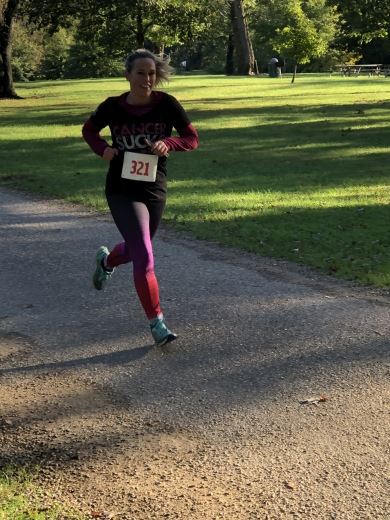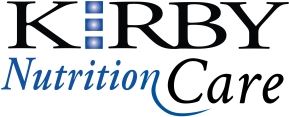 Learn more about Kirby Nutrition Services by visiting: