Kirby Medical Center's Valentines Couple - Kelley and Brian!
Category: Blog
Posted On:
Written By:

Kirby Medical Center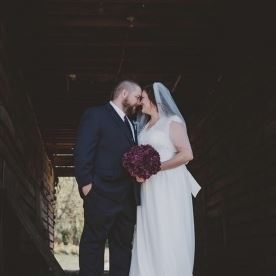 We want to celebrate Valentine's Day this year by sharing one of our Kirby couples, Kelley and Brian Evans!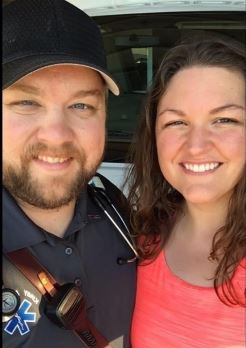 Kelley and Brian are both employees with Kirby Medical Center. Kelley started working as a nurse in the Emergency Department in 2016. Kelley later moved over to Kirby Medical Group, first as a nurse and now as a nurse practitioner. Brian started working as a paramedic for Kirby Ambulance in 2017.
Kelley and Brian met while Kelley was an RN in the ER department at a Decatur hospital and Brian was a paramedic at Decatur Ambulance. Kelley loves to recount her first memory of Brian- He was bringing a toddler in who had had a seizure and came into the ER carrying the child in his arms, talking to her and comforting her. " It was very sweet," Kelley says.
"When we aren't at Kirby, we like to be outside as much as possible. We ride bicycles as a family frequently in the summer and love hiking and exploring the trails at Allerton and Lodge Parks with our three kids. We are passionate about conservation and we are making our dream of owning a piece of native prairie come true by restoring 11 acres of former pasture to prairie and oak/hickory savanna.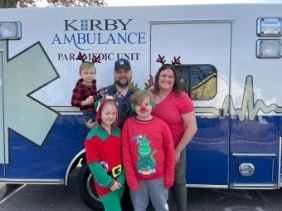 We both love working and serving the community in which we live. It's great to work for a hospital that values community connection and a sense of family. Kirby is close to home and close to our hearts. "
We are thrilled to have Kelley as one of our Nurse Practitioners and Brian on our Kirby Ambulance team!